The competition is now closed.  Many thanks to all who participated.  The lucky winner will be contact in due course.  Check back soon for the blog posts of the exciting shoot.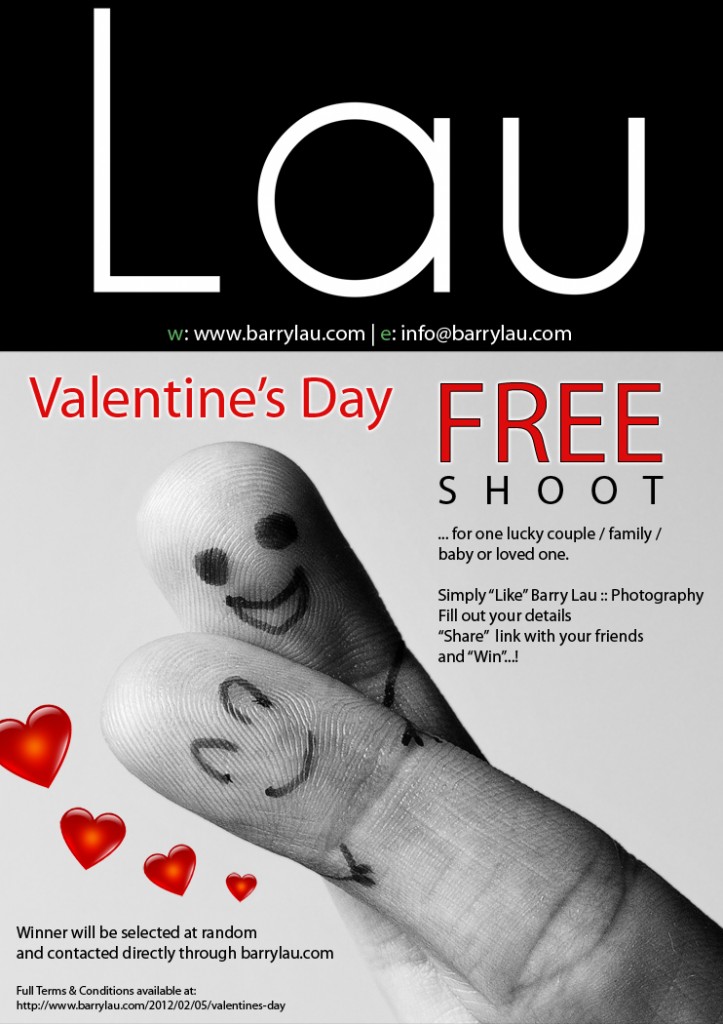 Terms & Conditions
Location shoot only and will be decided with the winner. The shoot will be blogged on my website as well as other social networks therefore winner must be completely comfortable with this exposure. One hour session will include one 10×8 print as well as 5 of fully processed images. Full series of images and print sizes available at additional charge. Closing date: 14th February and will valid until the end of the March 2012.  Winner selected from all entrants whether they have liked "Barry Lau :: Photography" on Facebook or not.  'Liking' Barry Lau :: Photography on facebook will have no impact on your winning, or not winning the competition.
Offer subject to change and reschedule by be necessary to compensate weather.